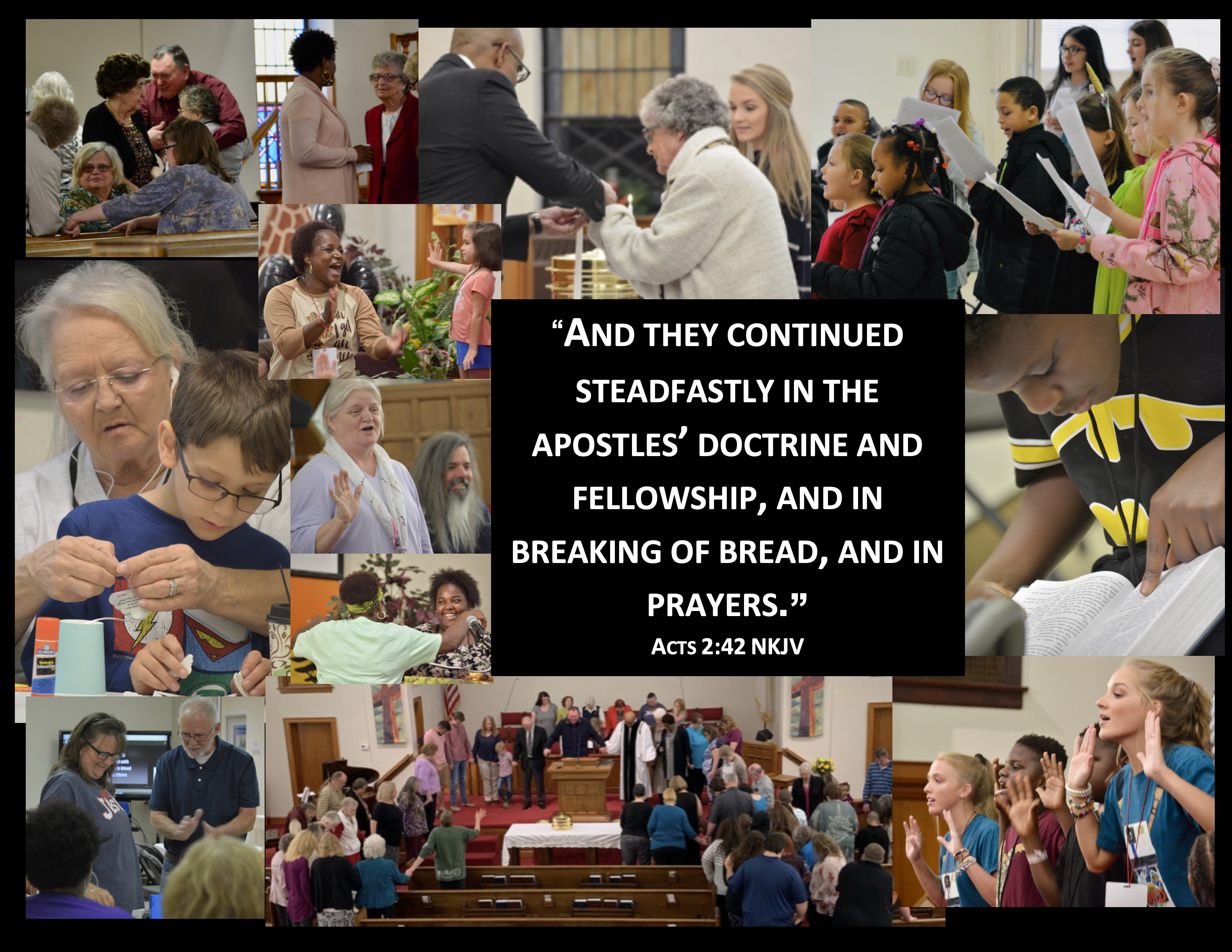 We're so glad you're visiting our website! We joyfully praise our God and King, and we love and encourage one another as brothers and sisters in Christ.
The Word of God guides and unifies us, so that we as a church can do His will. We want to love, to teach, to minister, to help people find joy and eternal life through Jesus Christ.
Our ministries offer lively gatherings for learning, prayer, Bible study and fellowship for all ages.
For youth grades 5-12, Sunday Morning Youth Discipleship meets at 9:30 a.m. And for children grades K-4, we offer children's church at 10:45 a.m. On Wednesday nights, students grade K-12 will enjoy dinner, prayer, a Bible lesson and hang time at Christ Connec†ion. At all three, we teach our children to learn and grow as disciples of Christ. We also offer larger programs like Vacation Bible School; and special outings to area events - most recently the Harlem Globetrotters game at The Berglund Center - so our children and parents, along with other members of the church, can enjoy fellowship.
Adults are encouraged to join together Thursday nights for Adult Group Bible Study. And for senior citizens, we offer Senior Fellowship, allowing our senior saints to enjoy fellowship, worship, prayer and learning.
We enthusiastically reach out to our Southeast community, sponsoring neighborhood events and networking with several local nonprofit public-service groups.
We've loved, served, worshipped and spread the Word among our Riverdale and Southeast neighbors since 1927.
Through His love, we humbly serve. We pray you will join us as we continue,
"… steadfastly in the Apostles' doctrine and fellowship, and in breaking of bread, and in prayers."
- Acts 2:42 KJV